RIDI Linia Configurator – an online tool that enables users to customize their own linear lighting system of the Linia product line. Developed in close collaboration with RIDI, the focus of the tool is on creating a simple and intuitive user experience for sales teams as well as end users.
Users begin by selecting the basic parameters of their linear lighting system, such as construct shape, electricity feed-in or type of mounting. They can then choose the length of the track, the number and type of luminaires they wish to use, selecting from a range of options that includes regular and emergency light modules or spotlights, as well as their different sizes, optical configurations and styles.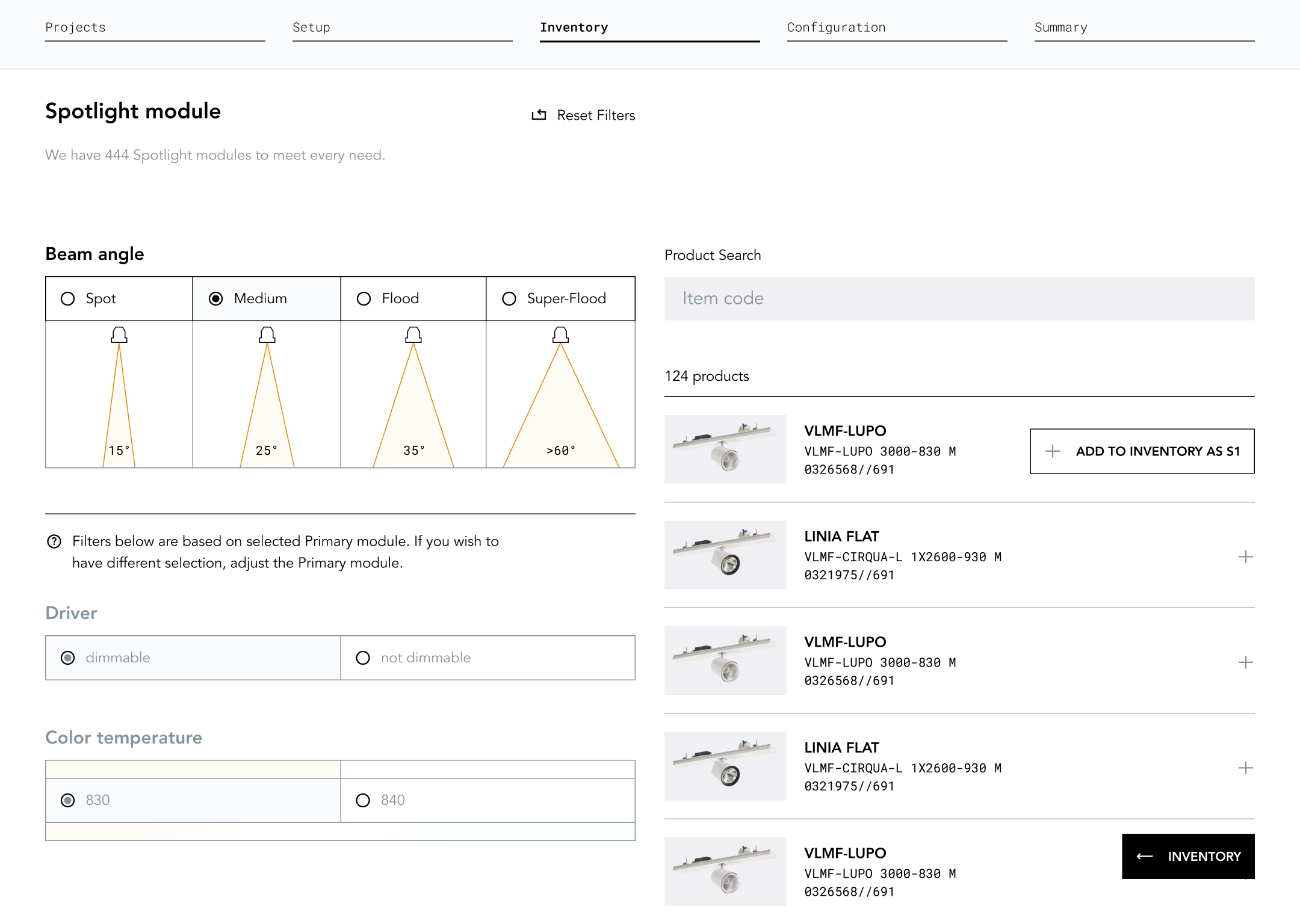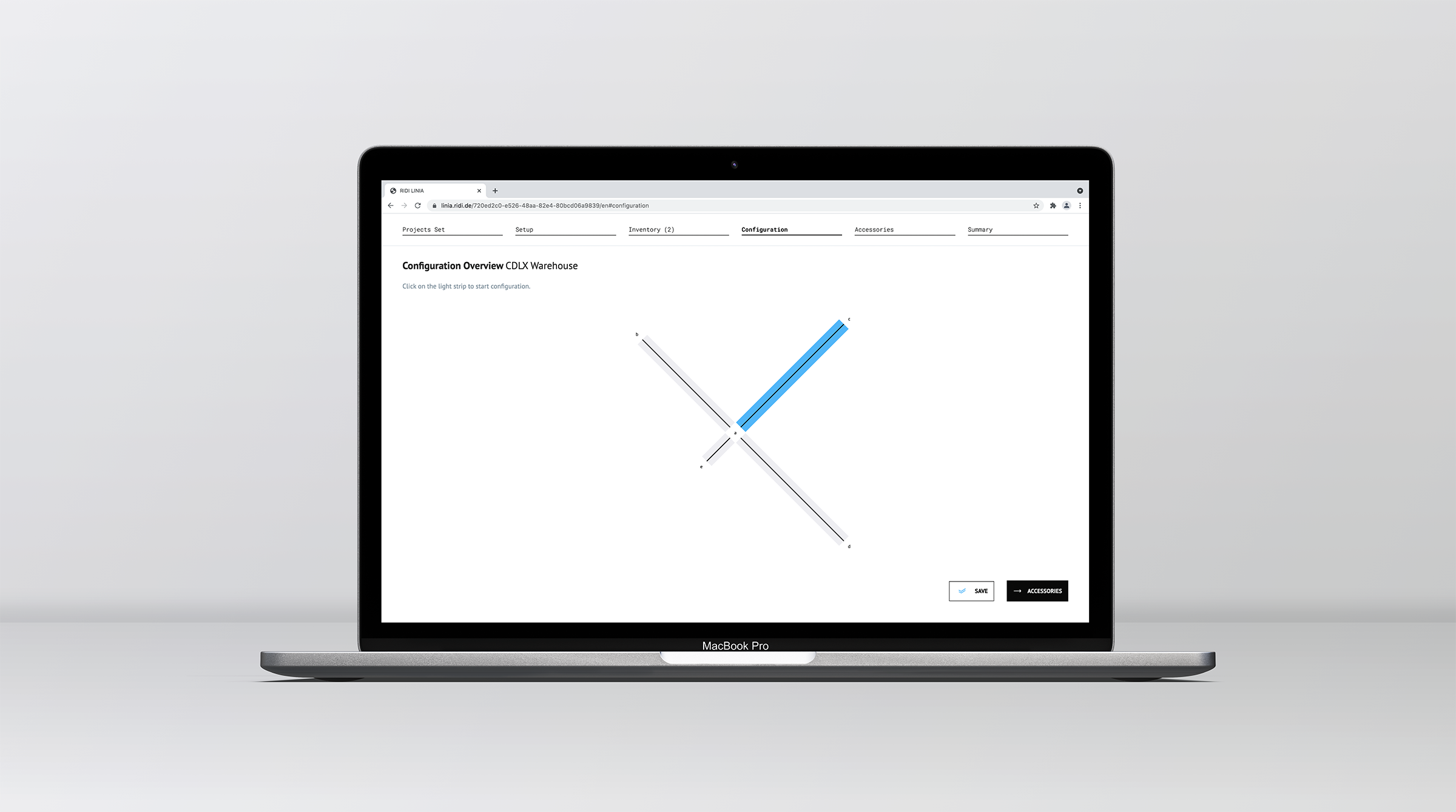 Repeat and Linear schemes make it easy to find a balance between first drafts and final output customized to the space. Modules can be freely exchanged and quickly added directly where needed, and positions of necessary blind modules are automatically calculated. Navigator at the bottom and draggable interface help with orientation even with longest setups. Pricing information is provided in the Summary as users make their selections, enabling them to see the cost of their customized system as they build it. The RIDI Linia Configurator is designed to make it easy for sales, designers, architects, and facilities managers to create optimised and safe lighting system for their space.