In collaboration with CDLX, V-ZUG transformed from a premium Swiss manufacturer of kitchen appliances into a global brand. First touchpoint of this strategic shift is the newly designed website – vzug.com
V-ZUG, a Swiss enterprise founded in 1913, dedicates itself to crafting sustainable, long-lasting home appliances that blend seamlessly into fast-paced lives. Beyond merely manufacturing, their commitment is rooted in creating a carbon-neutral future and enhancing the kitchen experience for users. Impeccable Swiss craftsmanship ensures precision and durability, while innovative design inspires creativity. V-ZUG not only stands for reliability but also supports its customers in simplifying their daily tasks, allowing them to focus on living, sharing, and hosting.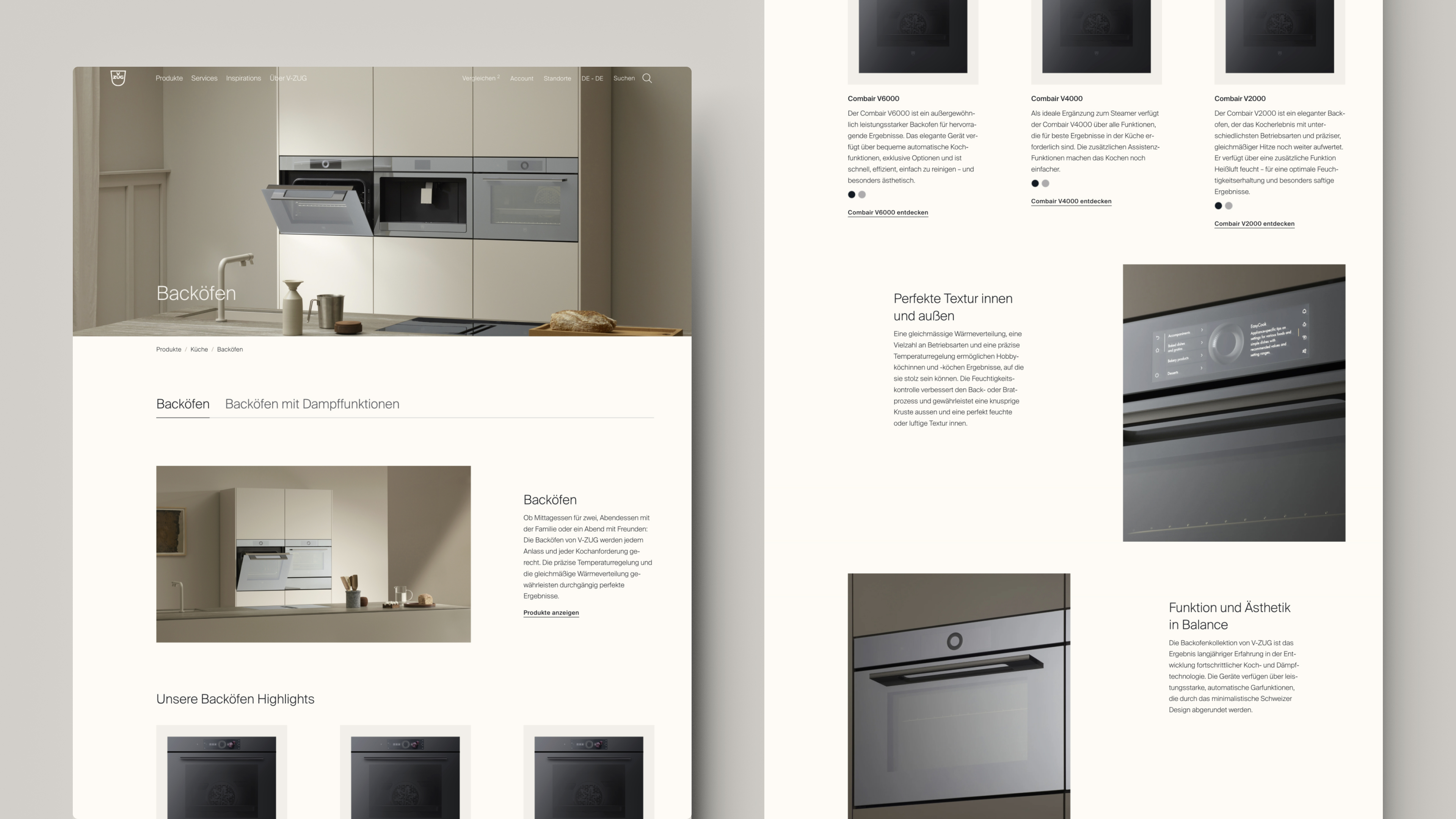 In today's intricate and fast-paced world, V-ZUG has always focused on introducing simplicity into households, ensuring that their appliances facilitate an uncomplicated lifestyle. V-ZUG prioritizes uncompromised design and functionality that cater to the basic human yearning for straightforwardness.
This strongly reflects our foundational belief that at the heart of every brilliant idea lies simplicity and clarity. Together with V-ZUG, our shared values underscore a profound understanding of today's needs, emphasizing the importance of seamless user experience and ease of use over unnecessary complexity – this alignment allowed us to co-create the inspiring journey for every user.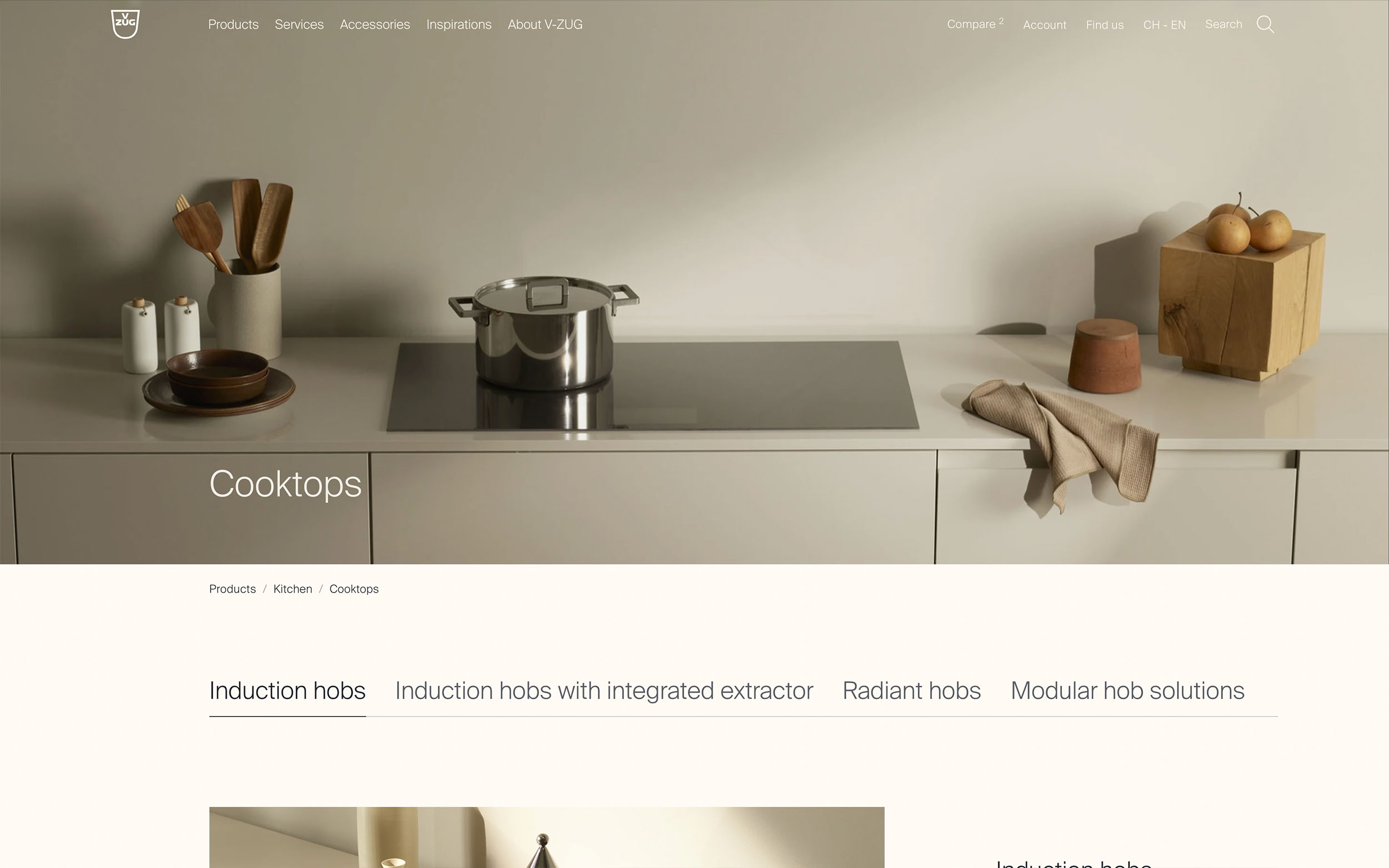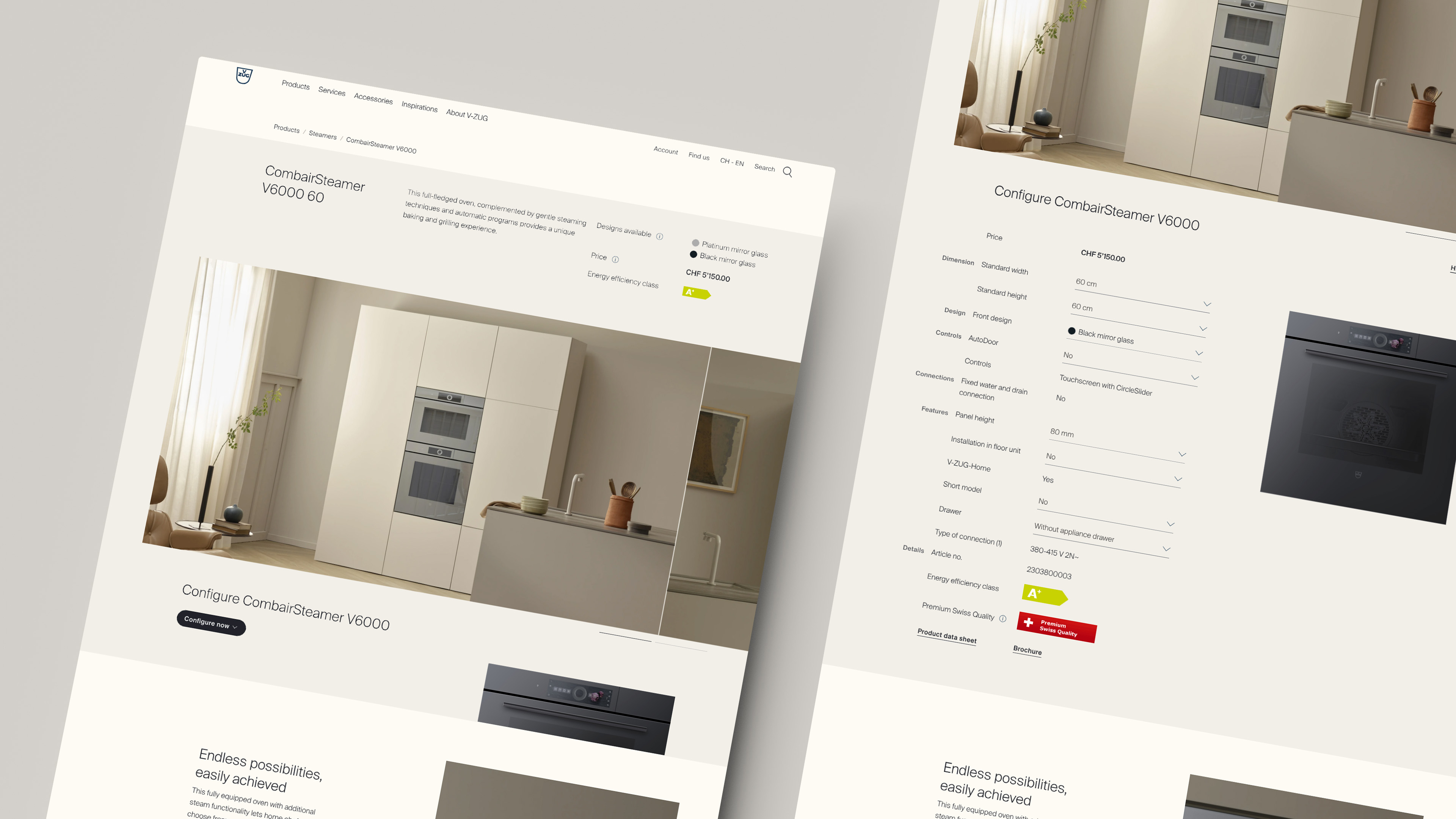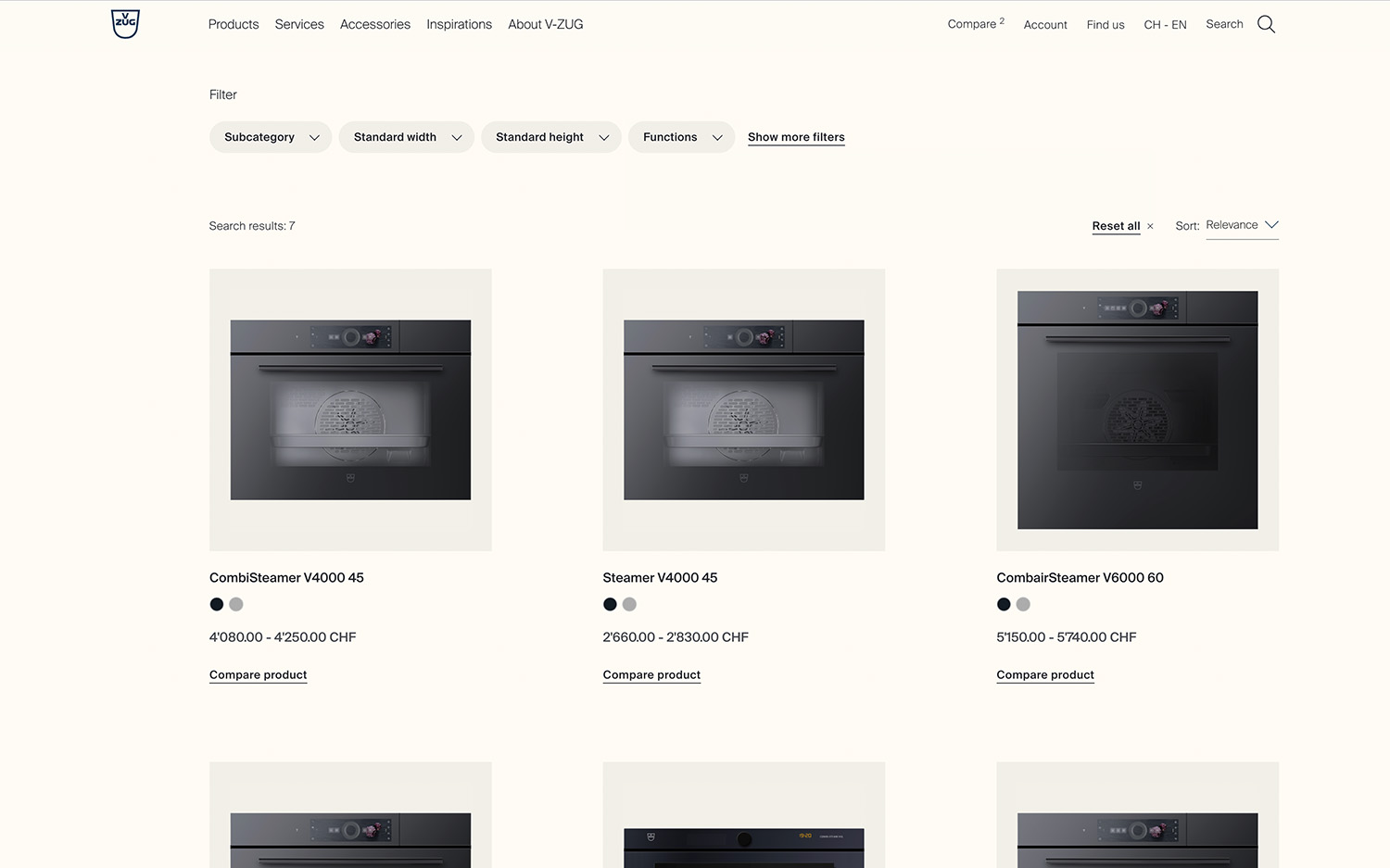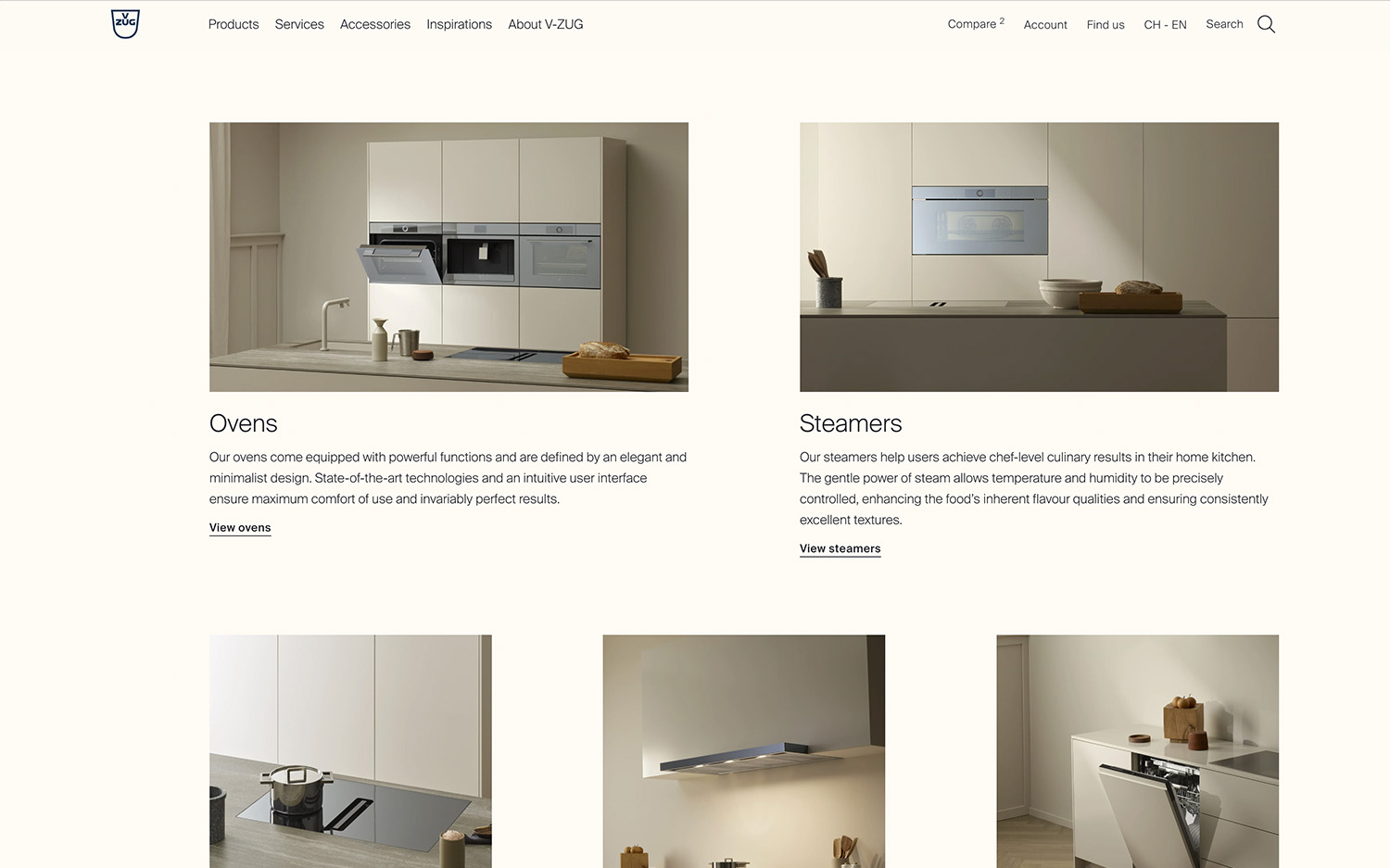 Our aim was to ensure that the quality of the digital experience was a true reflection of the superior quality of V-ZUG's appliances – our goal was to evoke a sense of inspiration and positive, calm emotion throughout the presentation of each product.
Intuitive navigation system for easy exploration of the restructured product portfolio, with clear, well described subcategories to assist users in making informed decisions allowed for the new way of moving around the world of V-ZUG – as pleasurable and effortless as operating their steamers.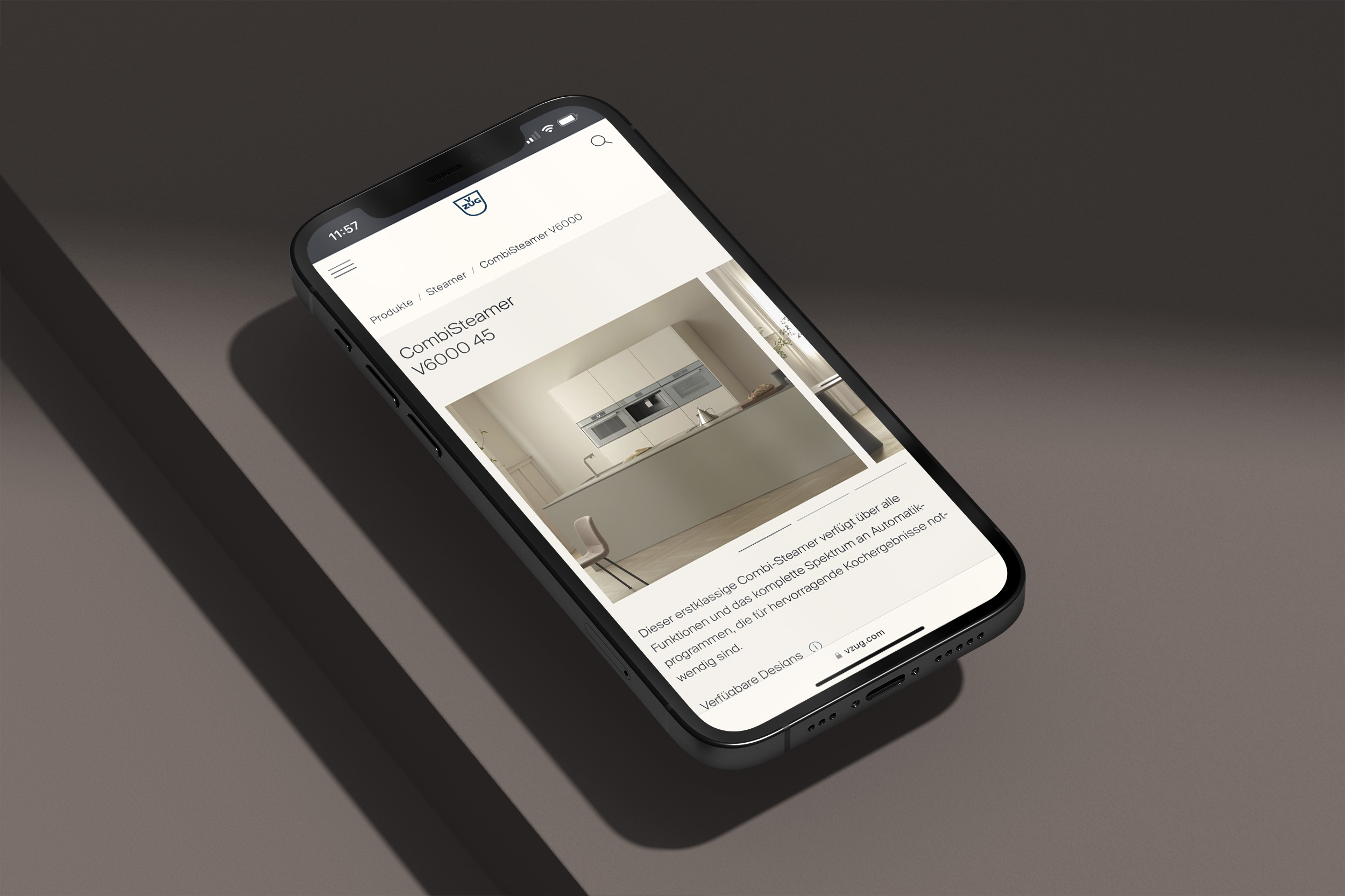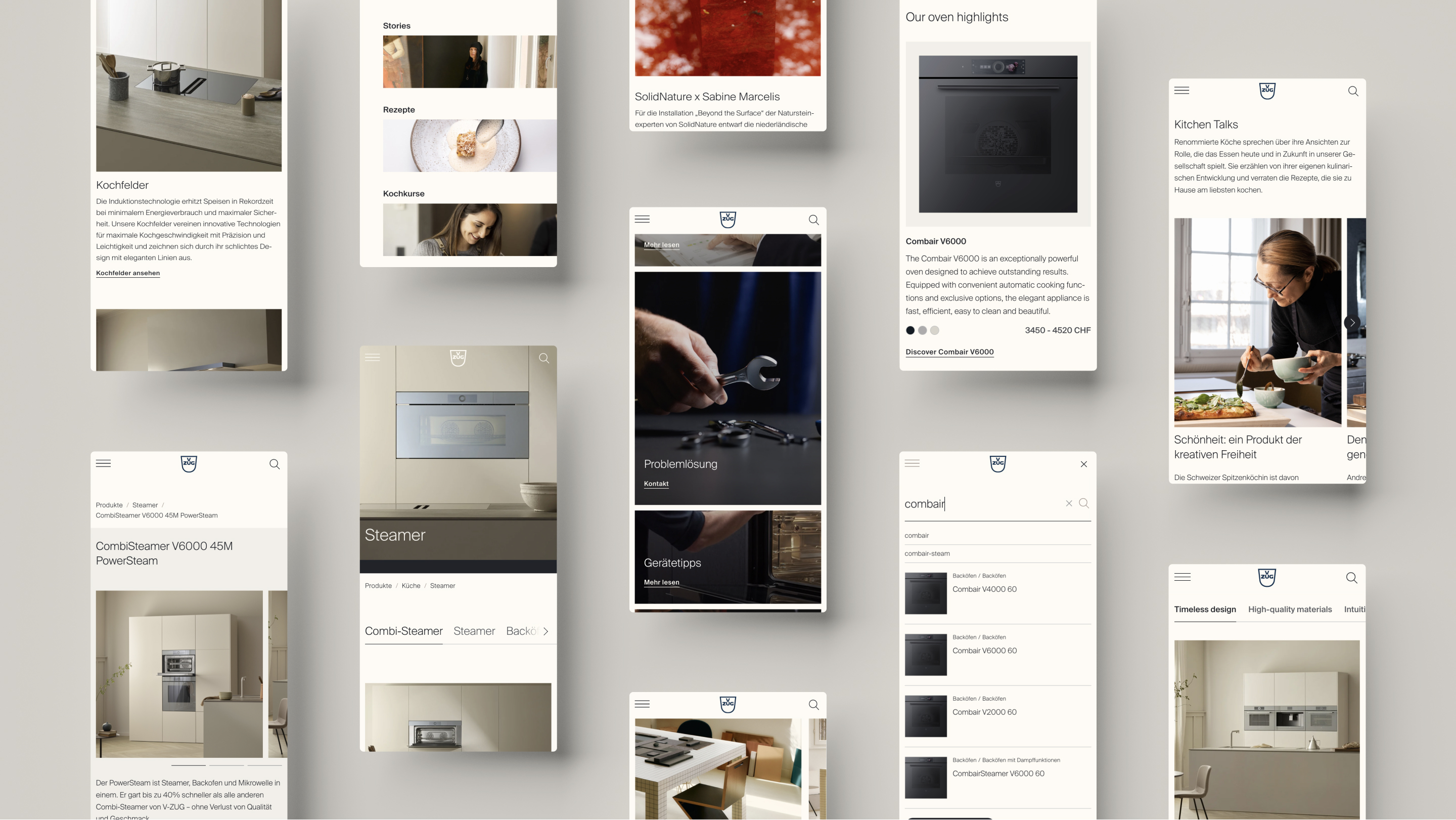 One of the aims of the new digital world of V-ZUG was to gather previously scattered Lifestyle content in one place. Interviews, Recipies, Cooking Classes, Project Portfolio were hosted on different domains, without unified look and feel, and hard to manage centrally as they were operated by many unconnected teams.
New content database simplified the process of content management and allowed to create Inspirations – a place where V-ZUG explores pathways into the future – through the work of architects, designers, chefs, artists and entrepreneurs, inviting users to uncover new ideas, imagine exciting possibilities, or just cook together, either by using recipies, or booking V-ZUG cooking classes, organised in many cities across Europe.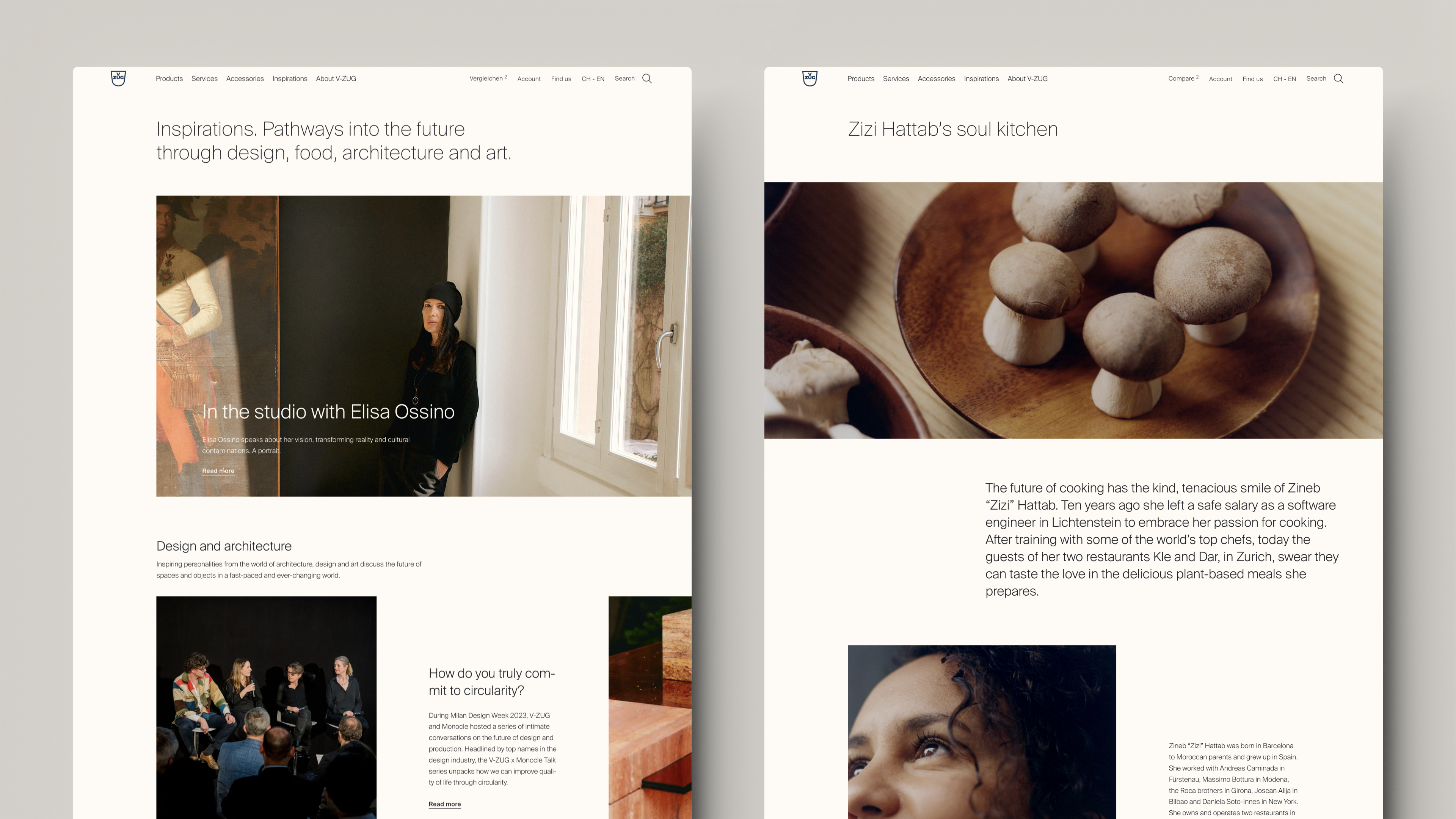 For Inspirations, we developed a more editorial visual language that allows users to engage with Stories. Understated typography, curated photography, bespoke illustration and art, all create a space where users feel calm and immersed into the lifestyle world of V-ZUG.
Redefined Visual Language
At the beginning of our collaboration with V-ZUG's brand team, we have redefined the principles of their visual communication, that guided us not only through the UI but also UX design and content processes. We introduced »light and human« as the core values of design. Openness, air, natural tones, delicate movements and calmness informed new approach to photography, color palette, layout and typography.
All this shows V-ZUG as human-centred brand for an international audience.
Brand Repositioning
Visual Design (web)
Creative Direction
Photography Art Direction
Launched in April 2023