Euroboden is considered by experts to be one of the most influential brands in urban development. For almost twenty years, a series of unique buildings and projects by Euroboden have contributed to the architectural style in Munich. In doing so, the vision of the architects defines the content of the projects and creates more than mere buildings through an open dialogue between the client and the architecture firm.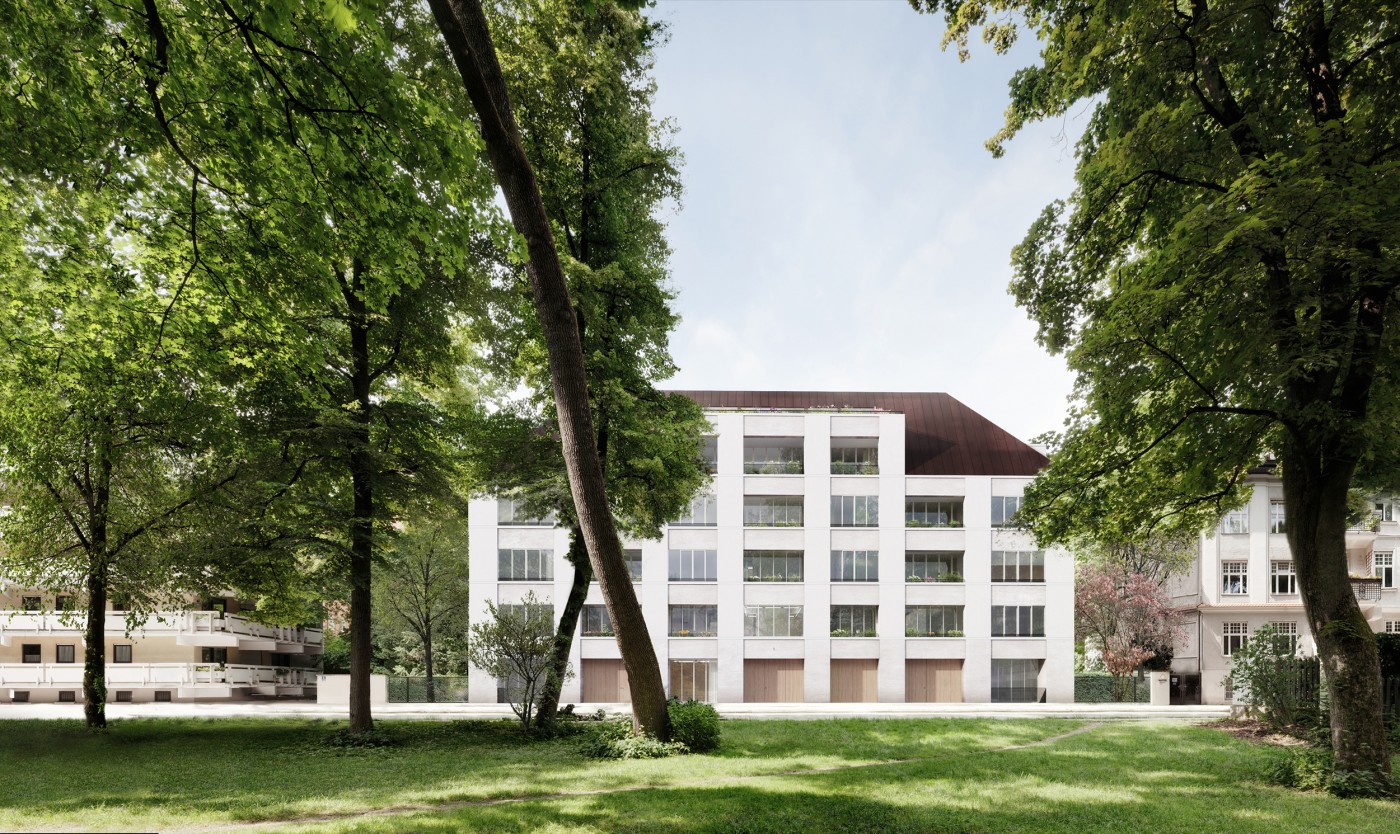 Euroboden is about architectural culture: about enduring values and the social vision of a building task.
This is also the case with the new project at Kolbergerstrasse 5 at the southern entrance to the historic Herzogpark. For architect David Chipperfield, this property posed the question: How does grandeur manifest itself today? What standards can still be set in Munich's residential culture today? The answer: a contemporary and newly coined concept of luxury. Luxury in the form of spatial experience, visual axes, light and visual generosity.


For us, the question was: How can we make these standards, the space of this property, haptically tangible and prepare it as an exposé? In order to do justice to the new concept of luxury, the decision of the intensive content preparation of the project fell on the form of a book as a valuable, analytical work that can profoundly tell the story of the project. Accompanying this were parts adapted for the website www.kolberger5.euroboden.de and individual sales exposés. The challenge here was revealed in mapping the architectural culture, a synergistic creative process in a digital environment. With the help of the digital tools and services we developed, we were able to create not only a visual impression on the website, but also provide information on dimensions and spatial sensations.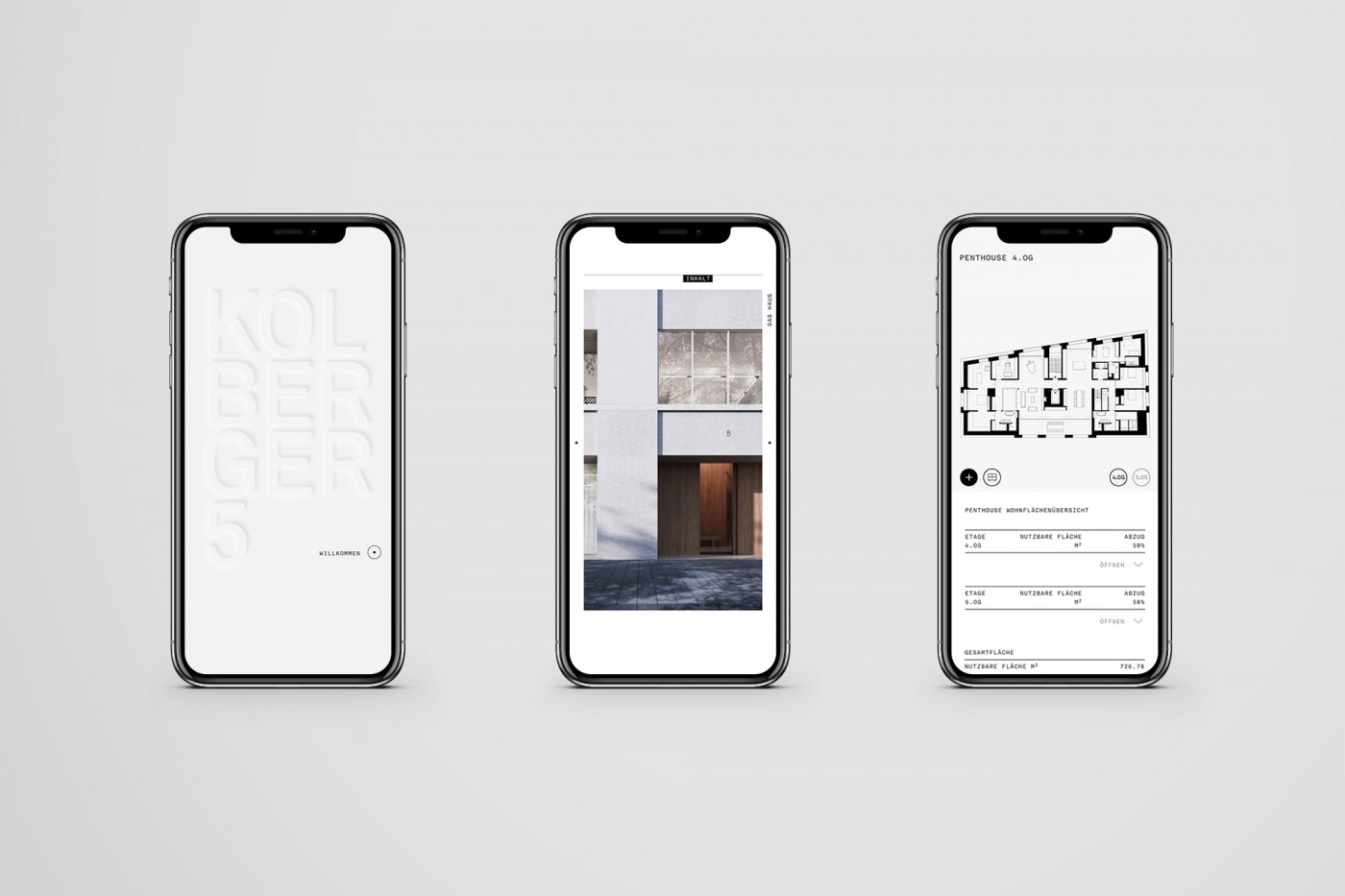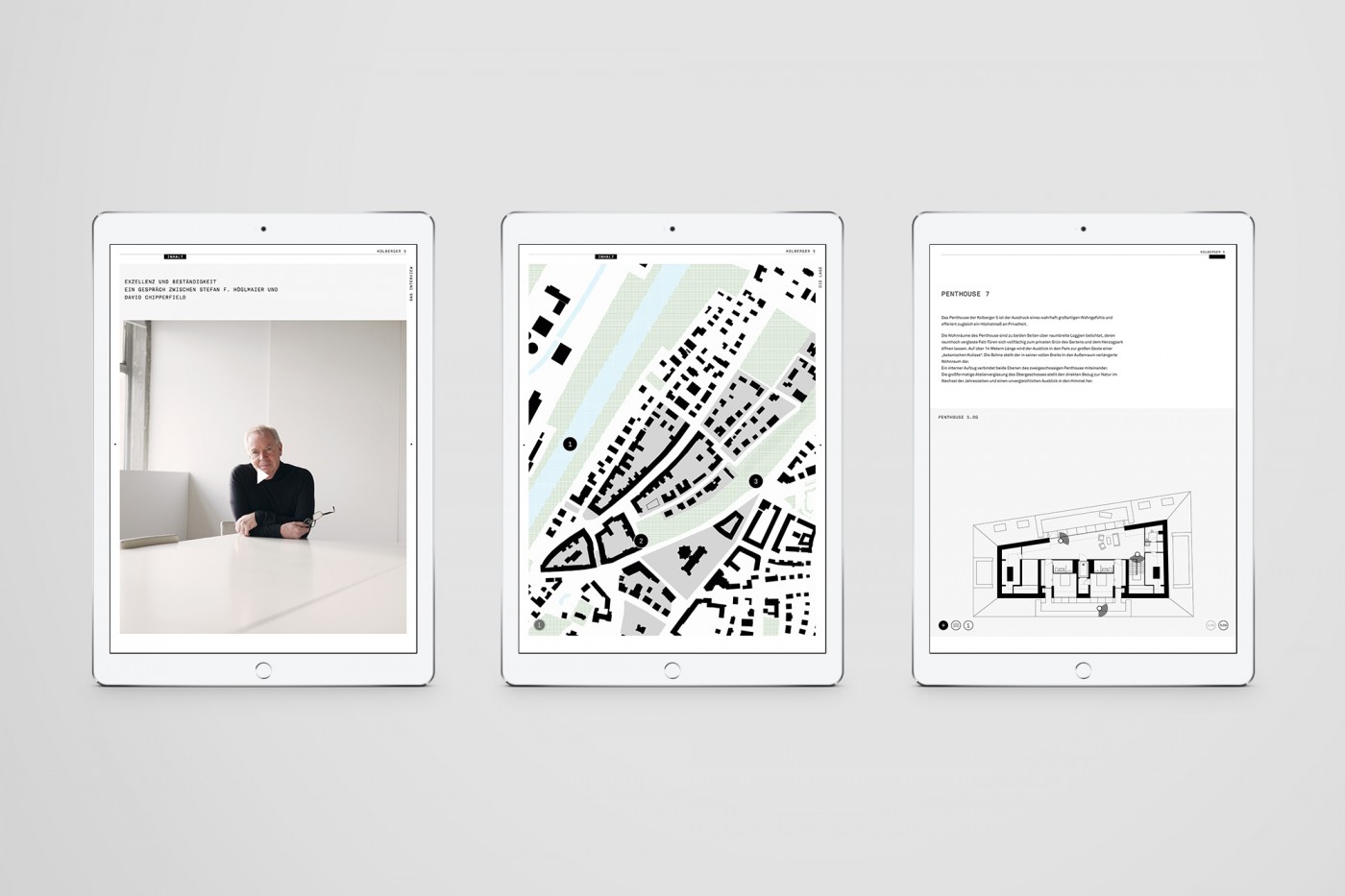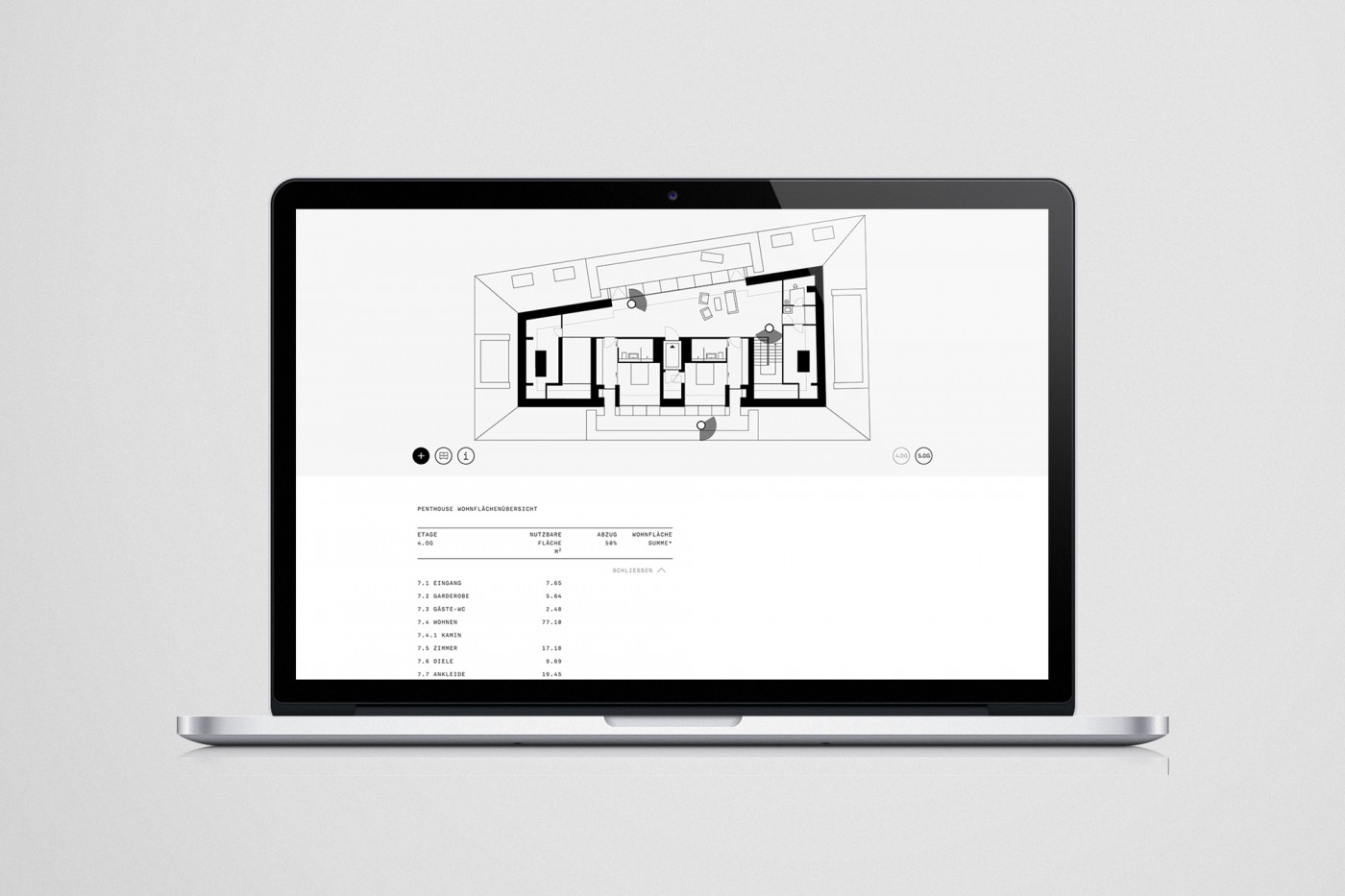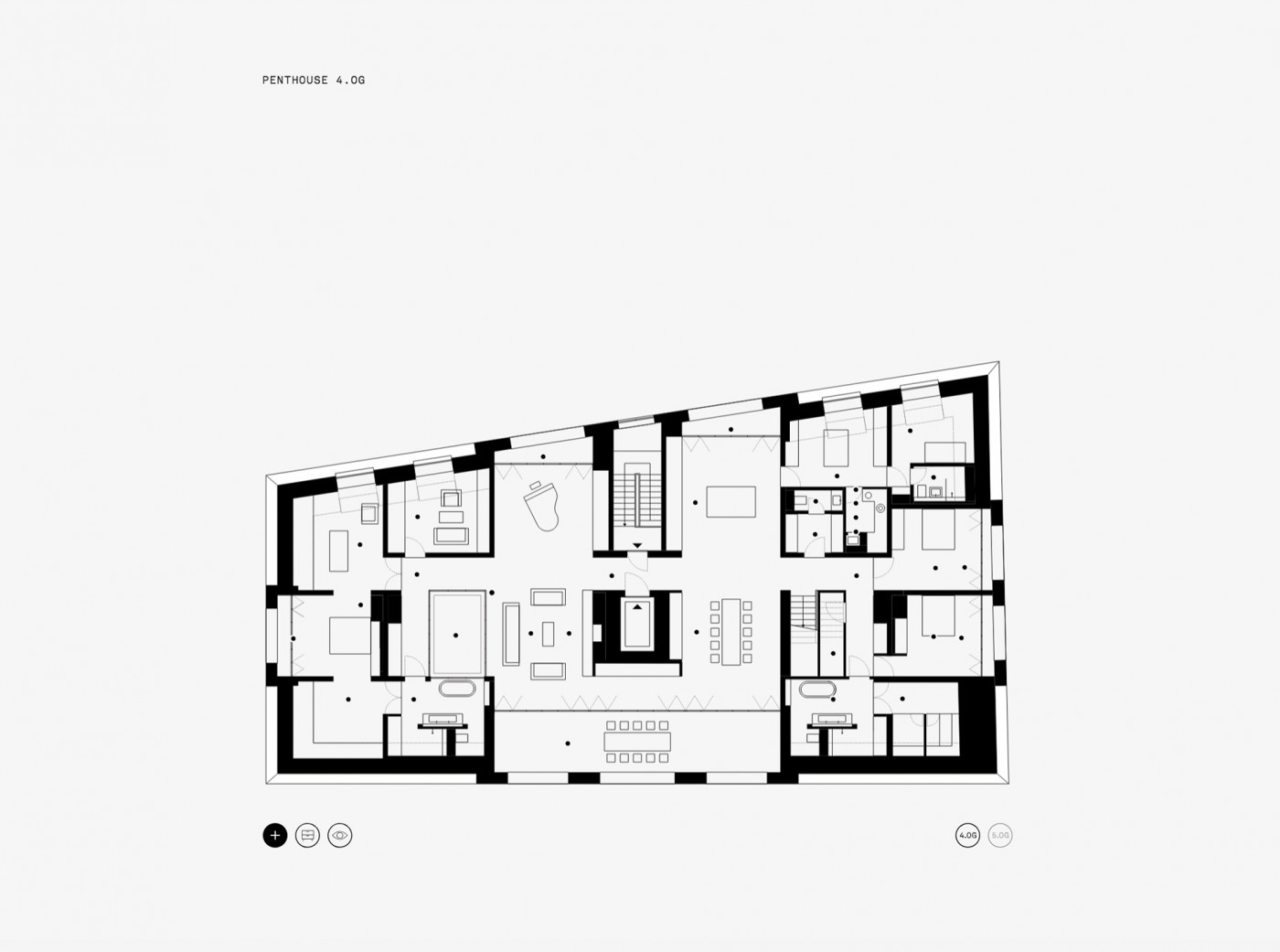 Kolberger 5: A Unique Approach to Apartment Sales through Individualized Configurations and Augmented Reality
Due to the modular structure of the apartments, interested buyers were able to have an individual layout of the property configured. On demand, sales exposés were compiled, which could be experienced digitally and as print products.
Through a link, the floor plan of the apartment could be accessed, allowing prospective buyers to move through the apartment. This experience is also made possible by the development of an augmented reality app, which brings the printed form of the sales exposé to life digitally.
The depth of the approach can be understood in the book on the project. An introduction to David Chipperfield's world of thought, the derivation from the idea to the building, and a conversation between Euroboden founder Stefan F. Höglmaier and David Chipperfield offer those interested in Kolberger 5 an analysis of the project and visual generosity - in classic book format.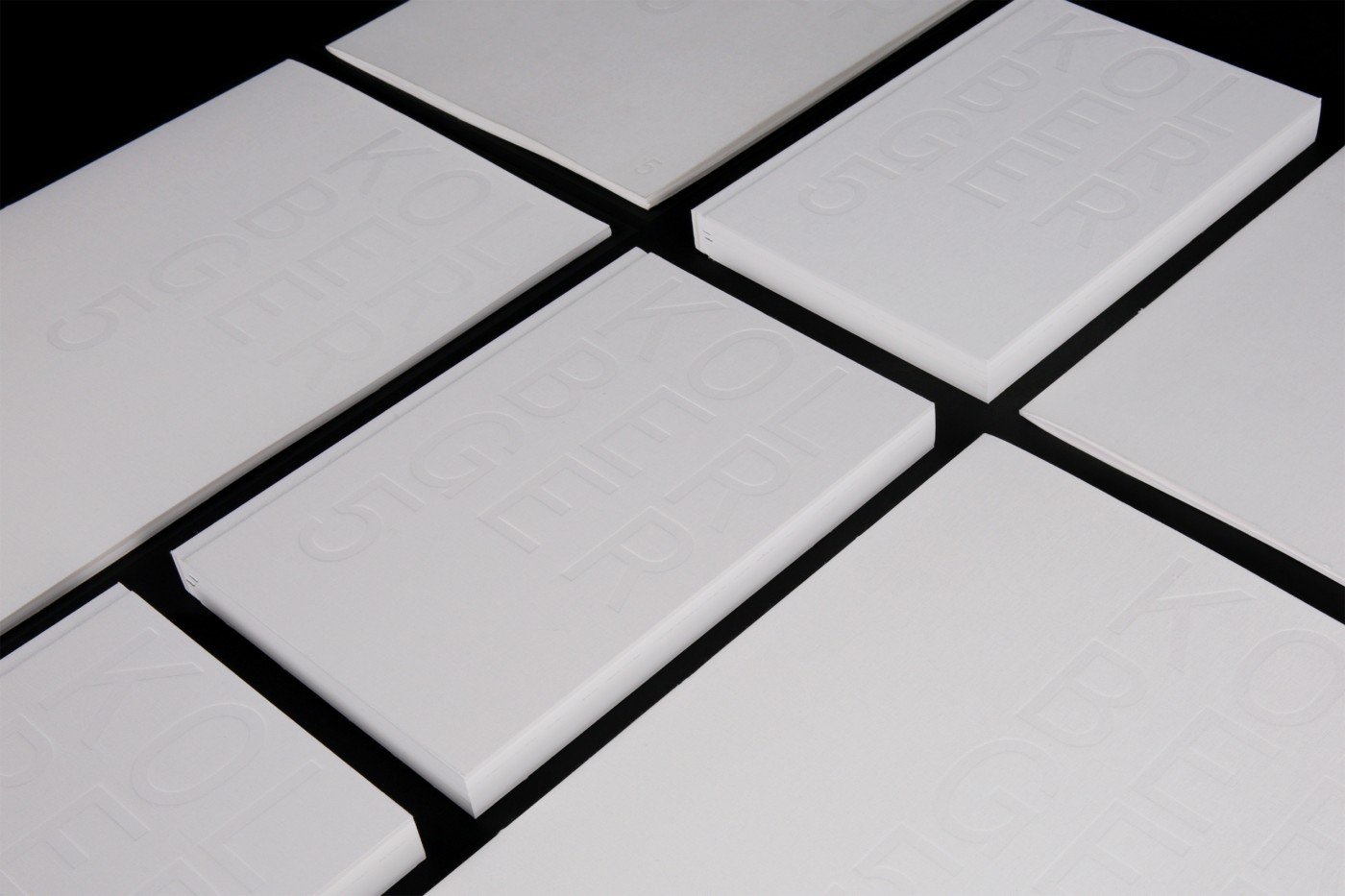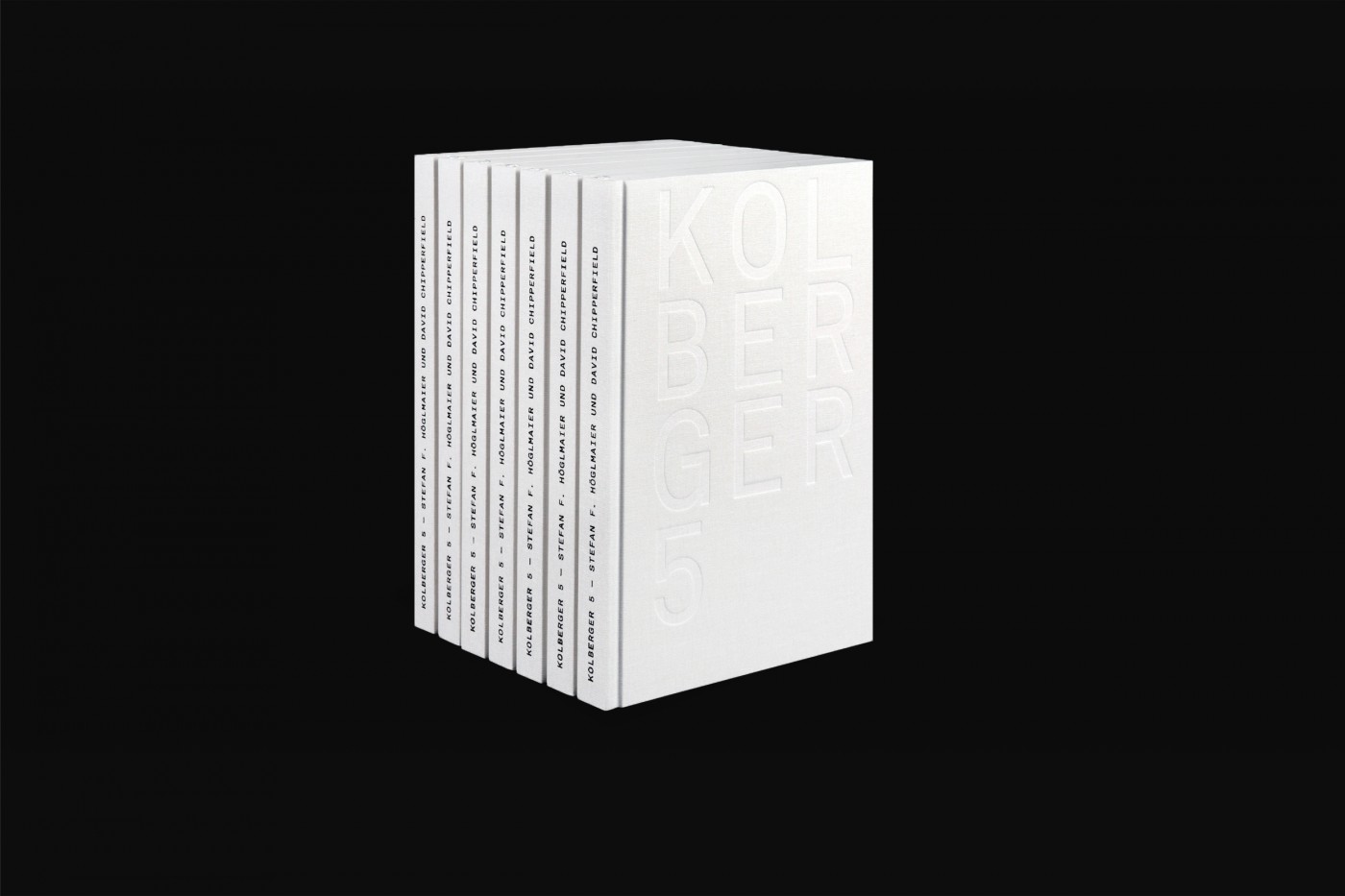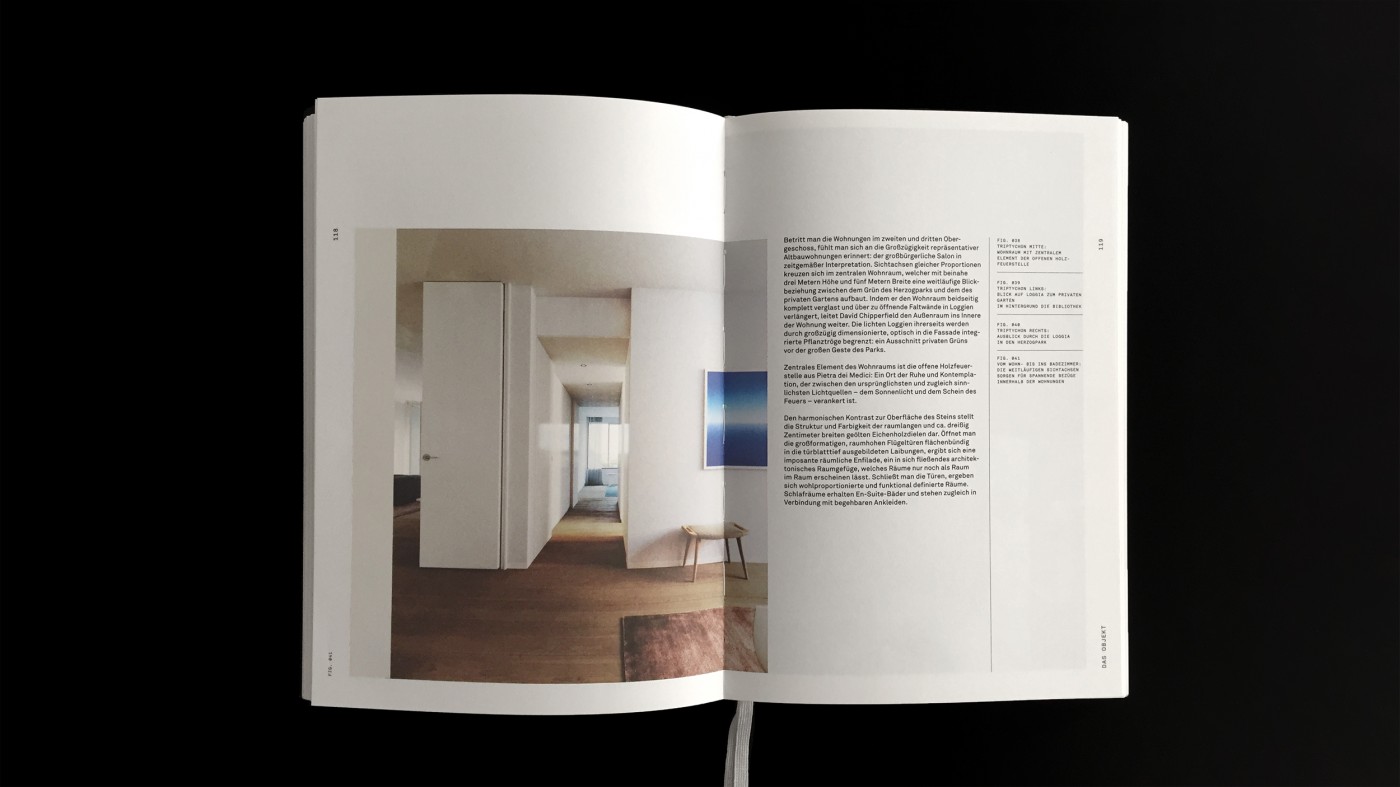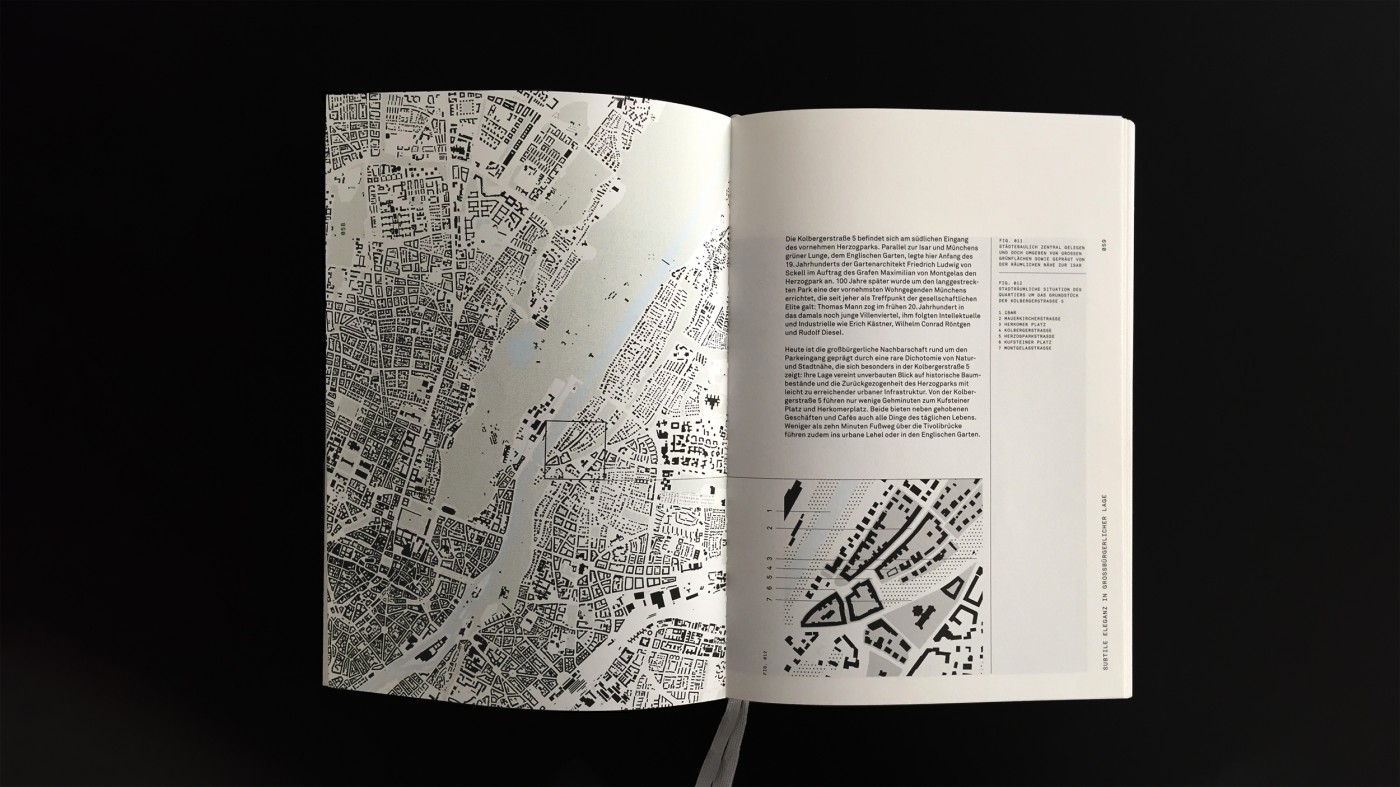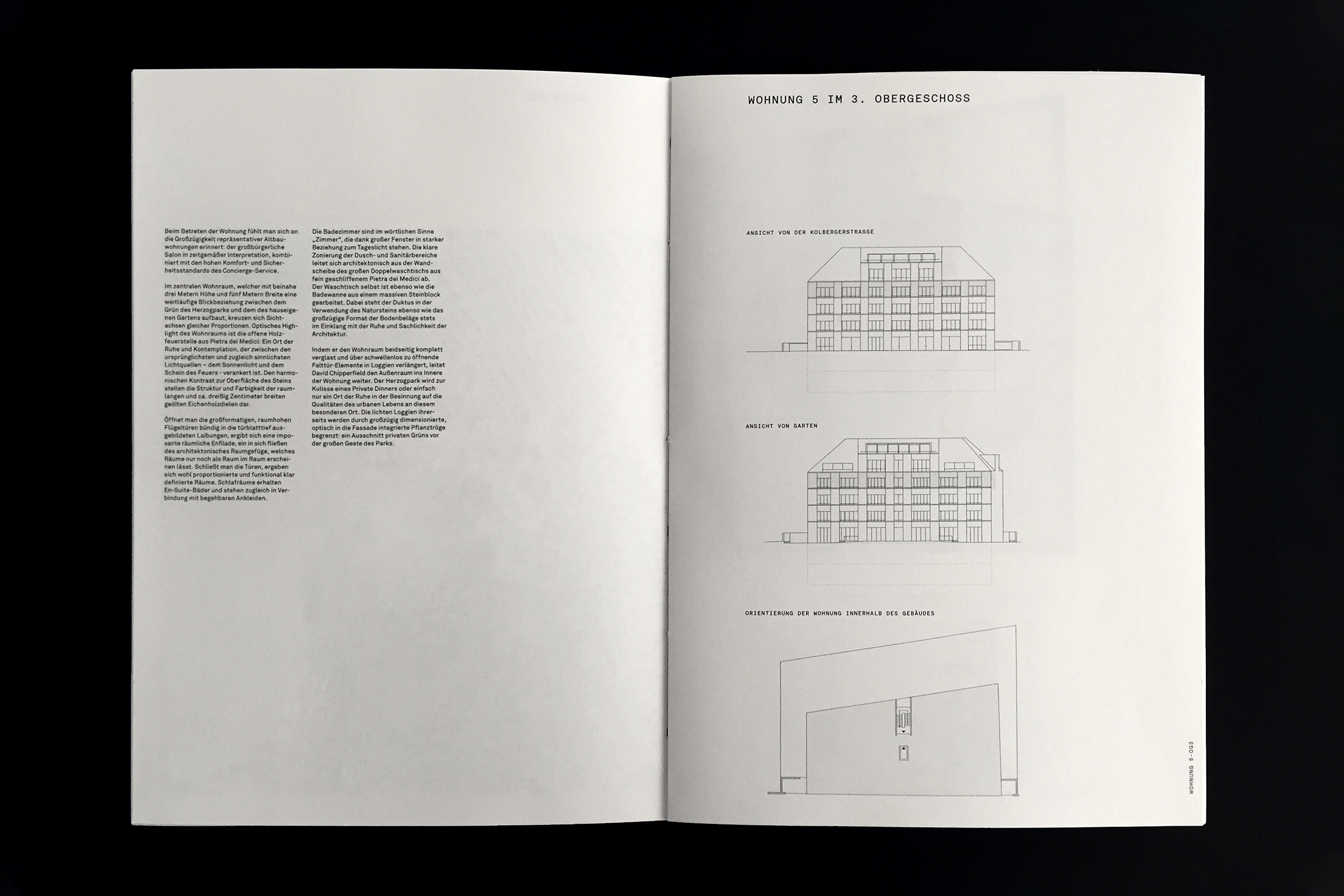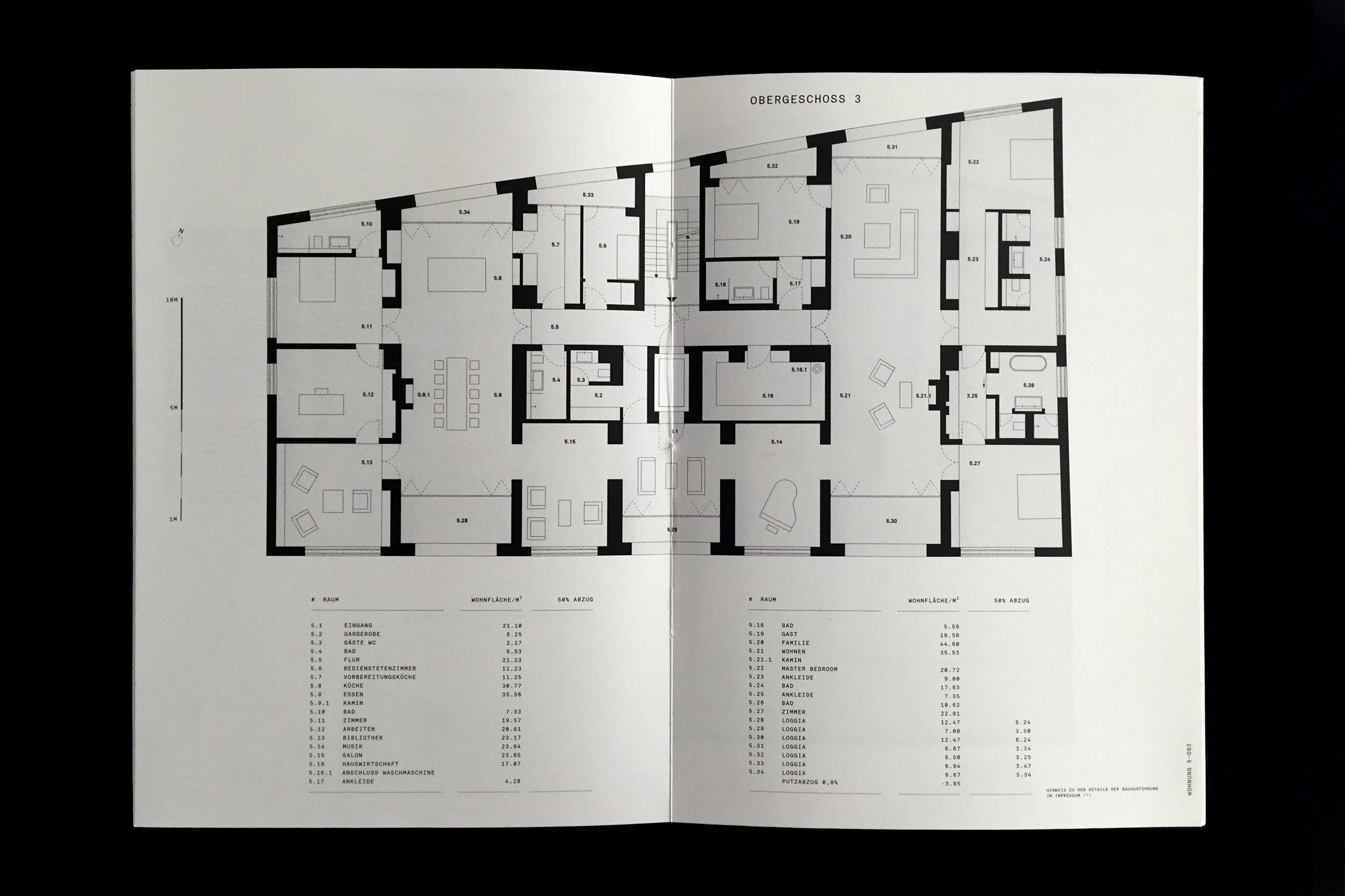 Design of an inside page in the Kolberger 5 brochure Design of a floor plan including a legend in the brochure
Strategy
Communication campaign
Story development
Corporate design
Illustration concept
Interaction design
Media planning
Event concept
Trade fair stand
Production of all media print, digital, film