Nils Holger Moormann is considered a rebel in the furniture industry. With thoughtful, unusual designs by young designers, he has been able to make a name for himself worldwide. The new moormann.de is primarily intended to present the furniture: calm, matter-of-fact, unagitated. New: all products can be ordered directly without ending up in a noisy e-commerce area. The seamless integration of the online store makes shopping pleasant - commerce should also be aesthetic.
In Aschau im Chiemgau, at the foot of the Kampenwand, lies Moormann's berge guesthouse with its unusual charm. It captivates with its clear ambience, natural materials and great attention to detail. In addition to the company website moormann.de, we also designed the berge site.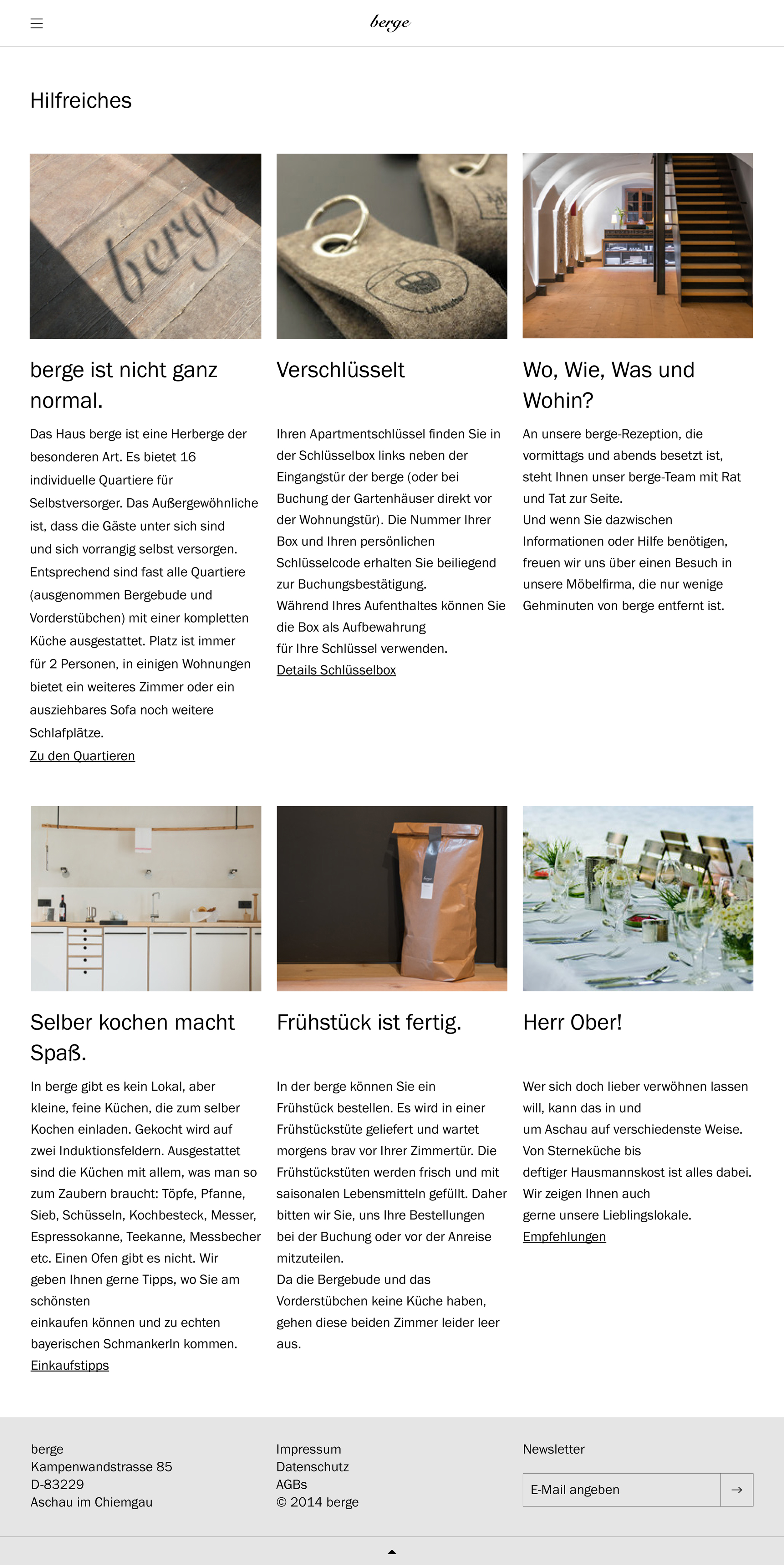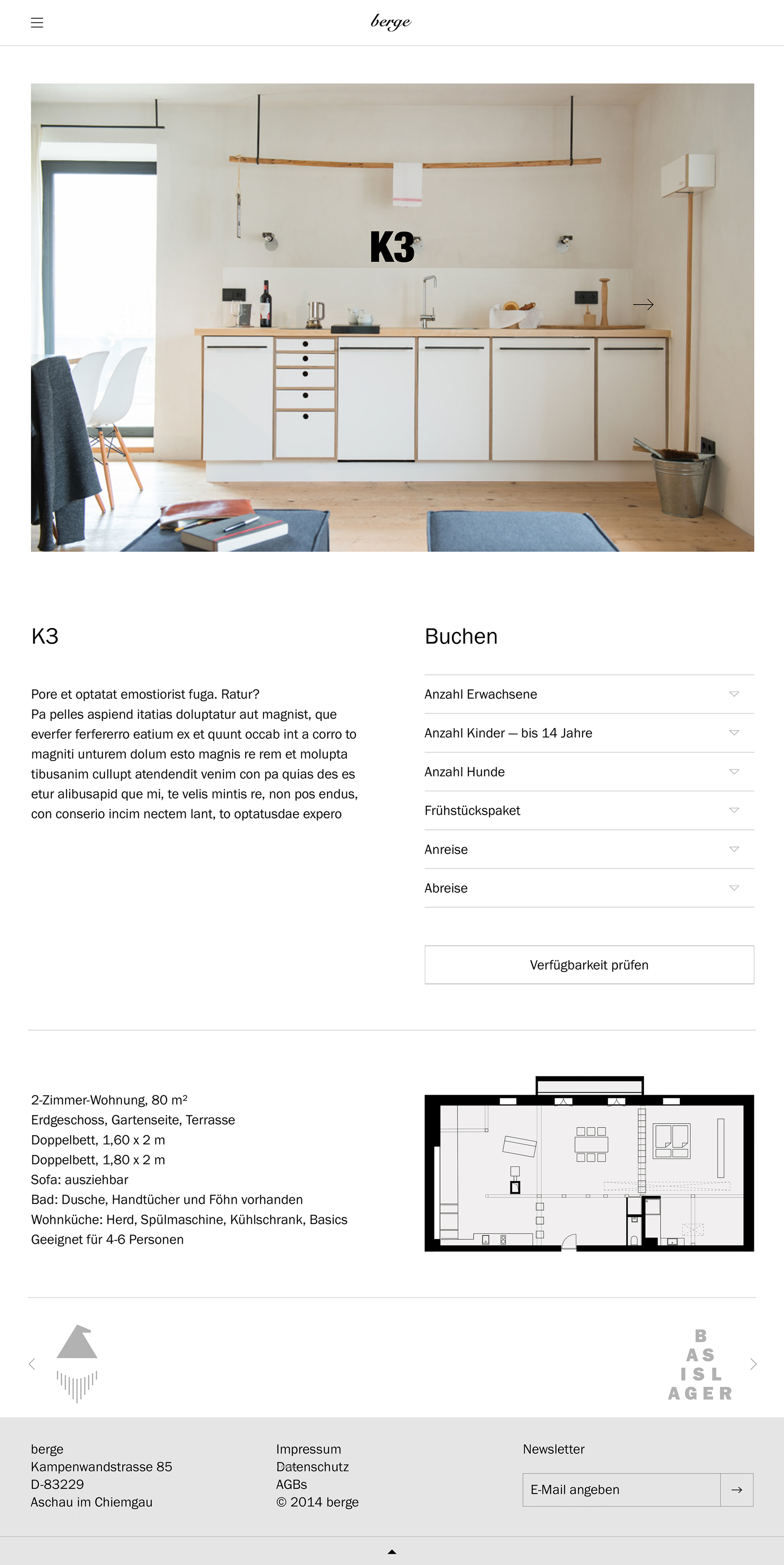 Moormann's Interactive Exhibition Tour
For the Interactive Exhibition Tour with iBeacon Technology
In Moormann's exhibition tour, informative content is automatically presented on the iPad via iBeacon technology. The central axis of Moormann's empire is the company premises in Aschau im Chiemgau. This is also where the company's showrooms are located. Visitors can examine the furniture in the historic horse stables and the former carriage hall of Hohenaschau Castle. The iPad app now guides visitors interactively through the exhibition tour.

With the help of iBeacons, content is called up in the app. For this purpose, small transmitting units (beacons) were distributed throughout the exhibition tour. If the visitor approaches such a sensor, corresponding content is automatically called up on his iPad. For example, the boss himself appears in videos and guides the visitor through the exhibition or tells interesting anecdotes about the company's history. In this way, the visitor is provided with further background information on the furniture and can get to know the product range in a playful way.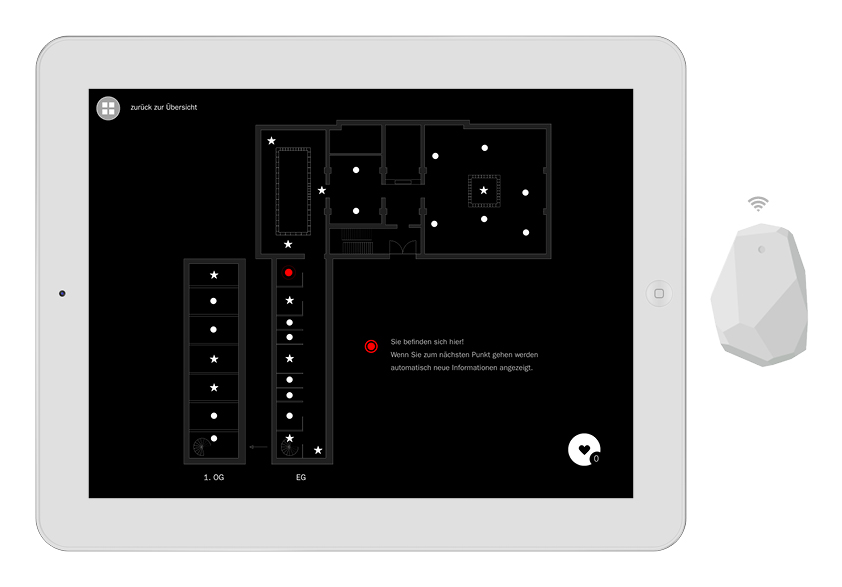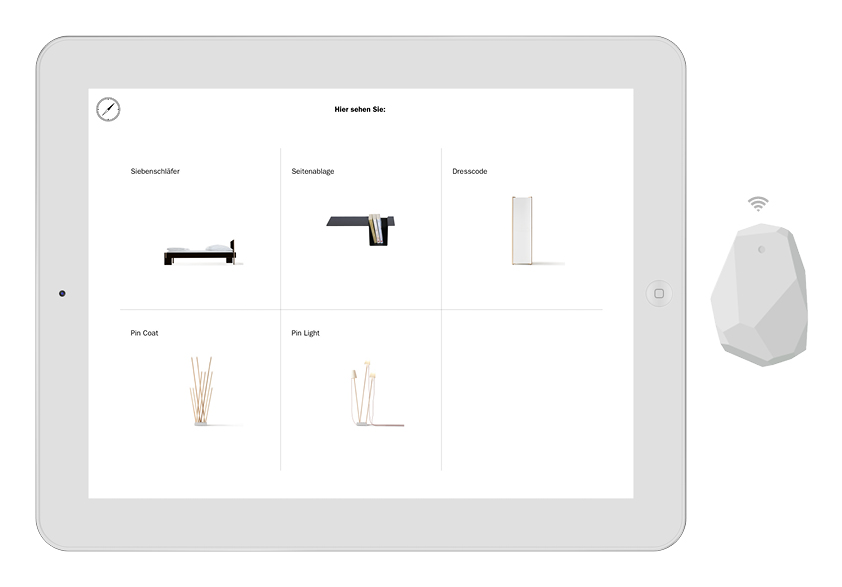 Strategy
Interaction design
Exhibition concept
App development