On the basis of humanistic and social-scientific reflection on human becoming, The New Institute develops concrete visions of future socio-economic and political realities. Since 2019 we're working together on shaping their digital presence – making it as bold and meaningful as the new ideas flourishing in their Fellows.


One of the biggest challenges we faced while conceptualizing The New Institute's website was the question of how to put together rich multimedia content produced by the Media team in cooperation with Fellows, with the Institutional part – for example Research Programs, Projects, Fellows, Chairs, application requirements etc.
Flexible and dynamic design system we created allowed to create discernible types of pages, unified from the brand perspective but using its different flavors. Bespoke components created for specific use (e.g. Fellow Interviews on the profile pages) give unique feeling to the page and promise a new approach to what an academic institution might be.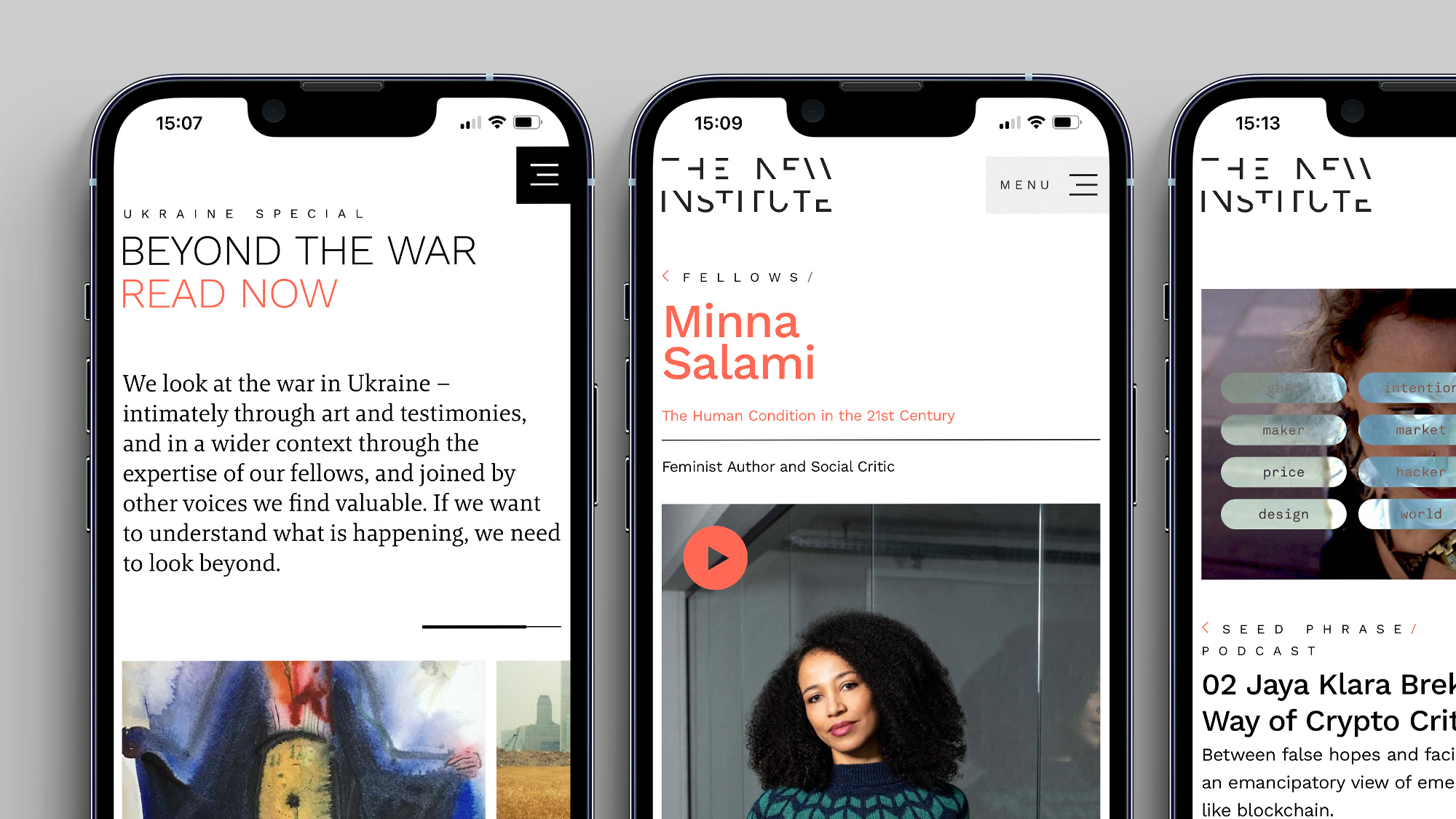 The New Institute strongly promotes an exchange between Art and Science – each article, essay, podcast or interview is accompanied with a curated artwork, triggering new interpretations and broadening visions of visitors' reality.
To apprieciate great art or writing, one needs focus and space – these were the guiding principles we've followed during the design process. Navigation reduced to small box in the corner, generous use of the white space and rational reduction work together to help the reader find their flow and allow to submerge themselves in the, not necessarily easy to consume, content.